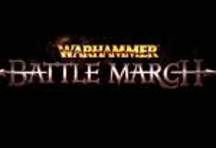 Welcome to Warhammer Battle March!
This wiki about the Real-Time Strategy game Warhammer:BattleMarch.We also include Warhammer:Mark of Chaos. Both of these games are on PC but only Battle March is for Xbox. Here we hope to share our ideas, create a strong and friendly community for Warhammer Gamers and For Strategist and Tactical people as well as share our stories of battles,and tactics. This way, everyone can have a great time viewing our content and more people will come to play the game. Onwards into BattleMarch.
Latest activity
Edit
Ad blocker interference detected!
Wikia is a free-to-use site that makes money from advertising. We have a modified experience for viewers using ad blockers

Wikia is not accessible if you've made further modifications. Remove the custom ad blocker rule(s) and the page will load as expected.